Star Reacher
3D Mural, by John Pugh
Private Residence, Carmel, CA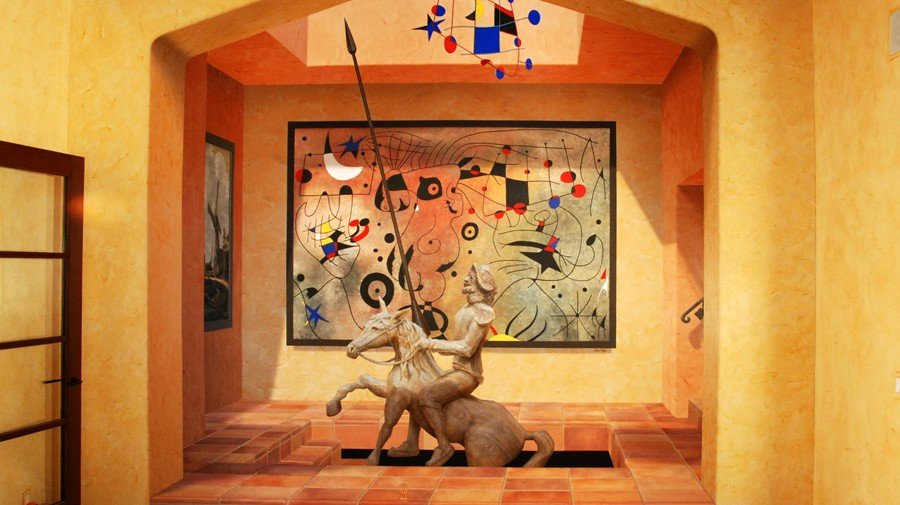 About the mural
Based on the Spanish novelist Miguel de Cervantes, in his opus classic book Don Quixote, the mural Star Reacher creates a sequential visual passage of Don Quixote ascending from the dungeon of the Spanish inquisition. Considered the first modern novel, this classic masterpiece is a wellspring for concepts.
In this case, as in the Man of La Mancha, he reaches the unreachable stars. Provided by another great Spanish artist, Joan Miro, the starry abstract painting and a skylight mobile (if he had made mobiles) are the stars in his impossible dream.
Another Spanish painting ushers in the windmill he attacked as if it was a monstrous enemy. Noble, gold hearted, courageous, and a little crazy, Don Quixote reaches those stars, if only in his imagination.
Commissioned by // Private
Site // Private Residence
Address // Carmel, CA
Year // 2007
Other views