Revolution
3D Mural, by John Pugh
Central Life Building, Ottawa, IL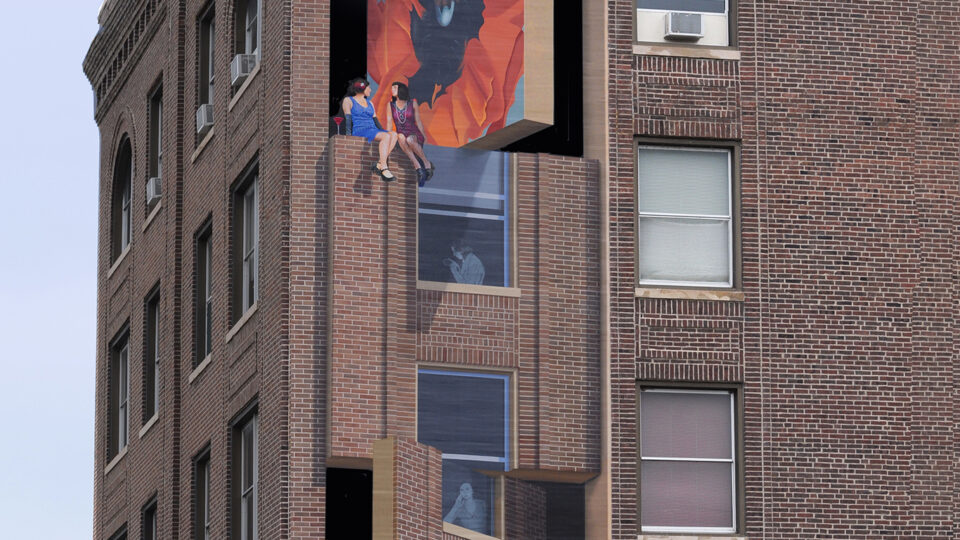 About the Mural
Focusing on women of the 'Roaring Twenties', 100 years ago. Greeted by flapper girls Frannie, Cat, and Gaby, the giant revolving walls open into the world's tallest speakeasy.
Adorning the top rotating wall is a painted rendition of a 'Poppy' by Georgia O'Keeffe (circa 1927). Recognized as the "Mother of American modernism", O'Keeffe was emblematic of the modern woman – along with Amelia Earhart, Josephine Baker, and others – blossoming with sexual and civil liberties. Perfect
Inside the windows are the Radium Girls (Ottawa 1920s). These sweet women are pointing brushes with their lips and painting glow-in-the-dark clock dials…unaware that the radium paint sentenced many of them to a lingering radioactive death.
Commissioned by // Ottawa Mural Program
Site // Central Life Building
Address // Ottawa, IL 61350
Year // 2019
Other Views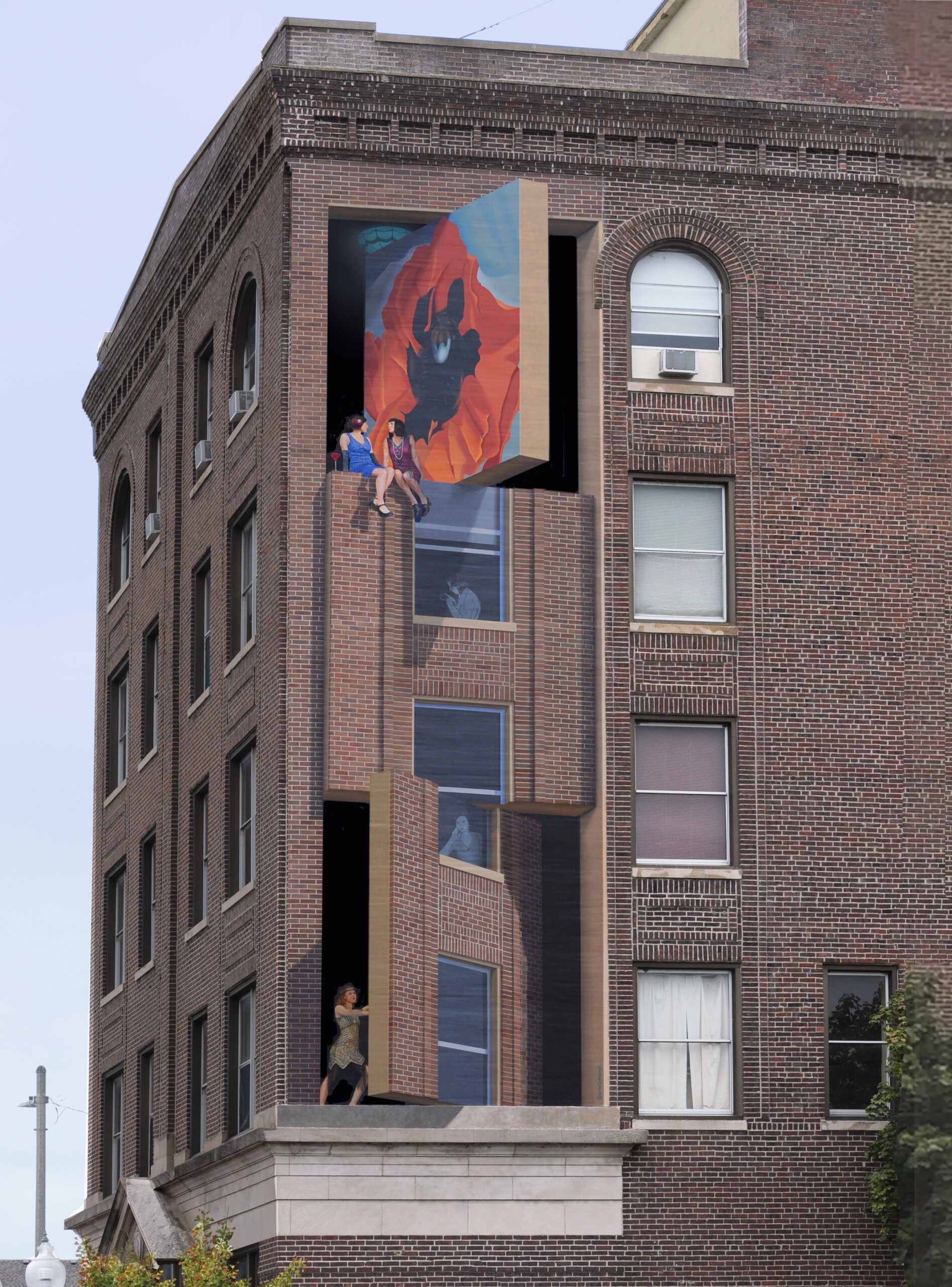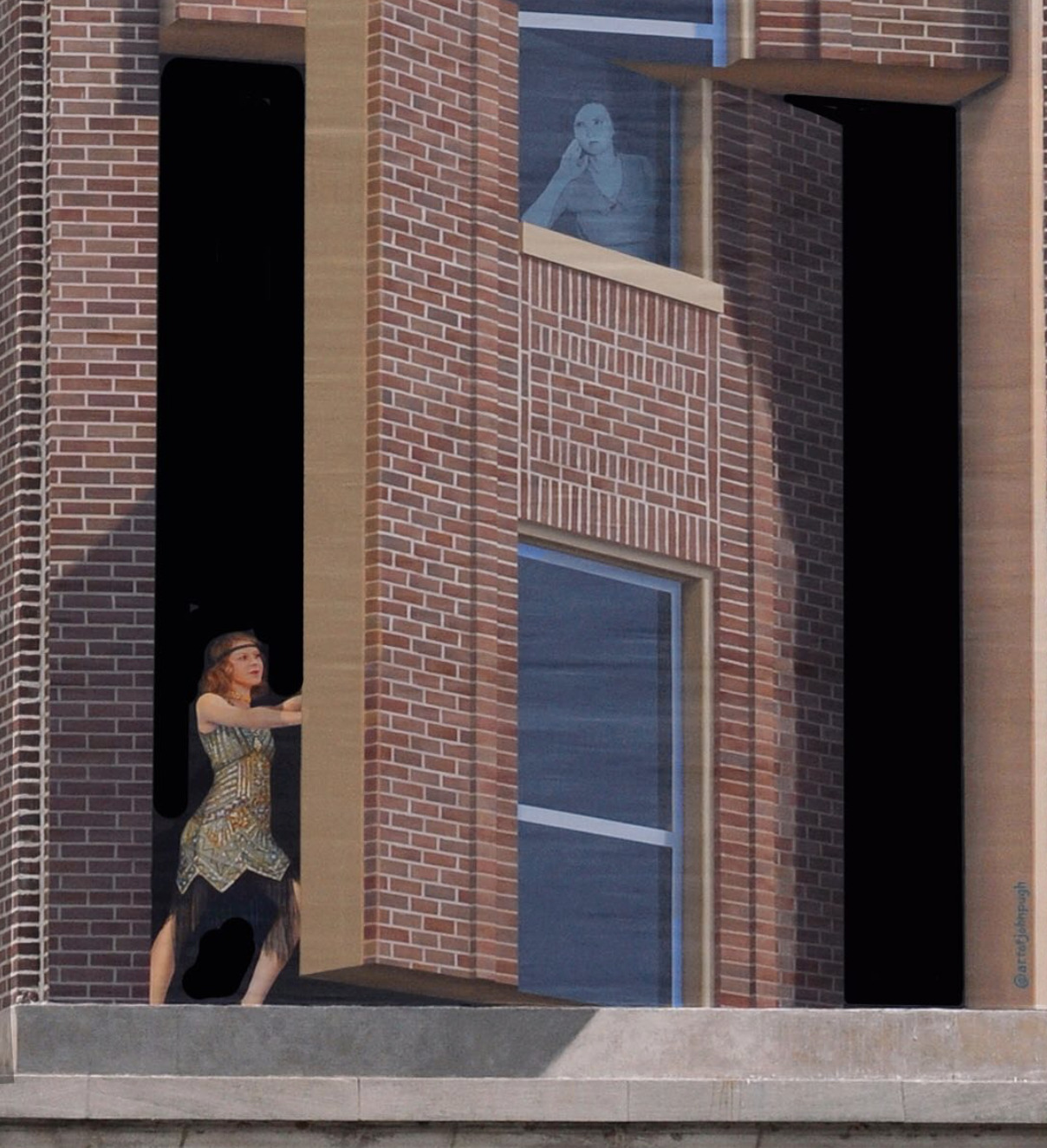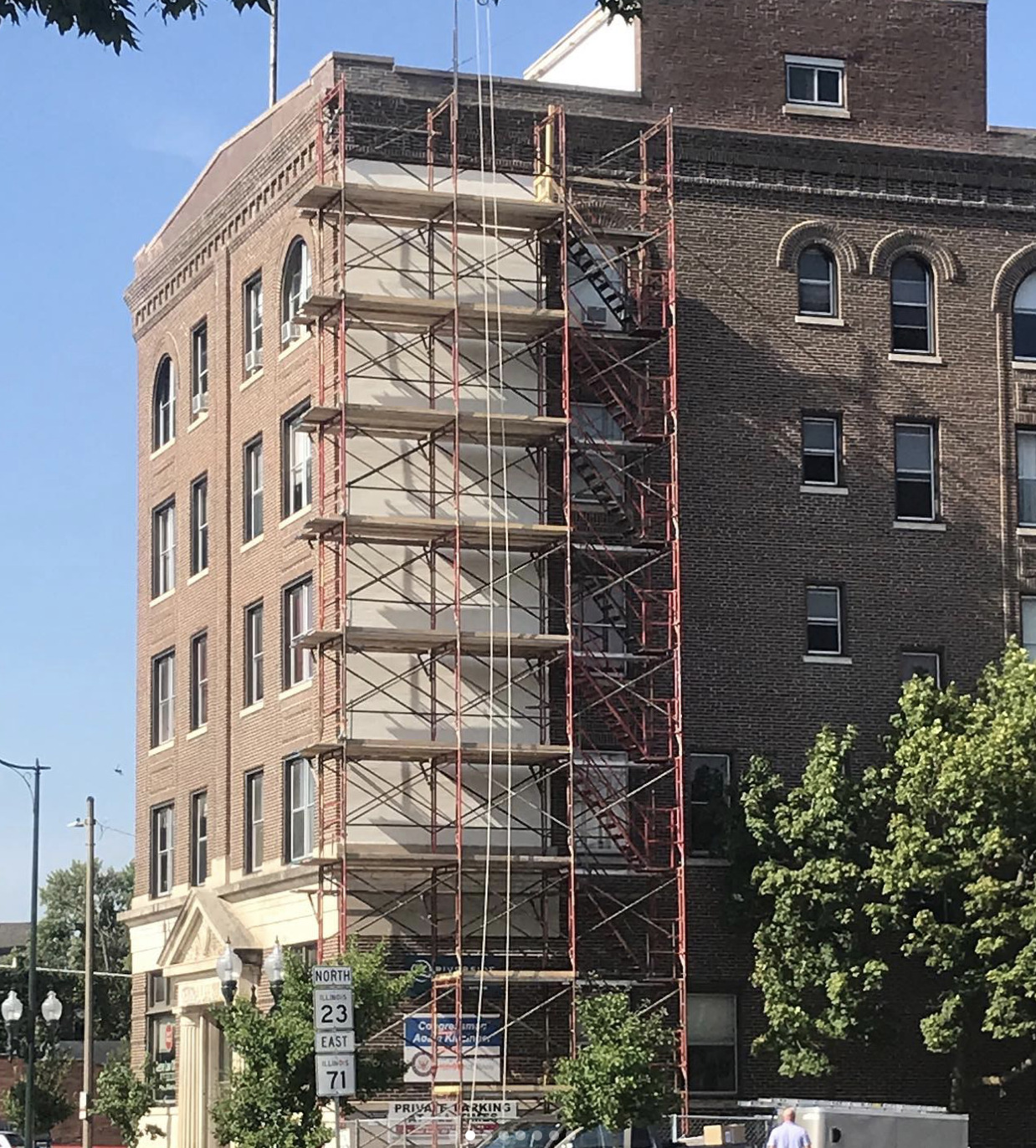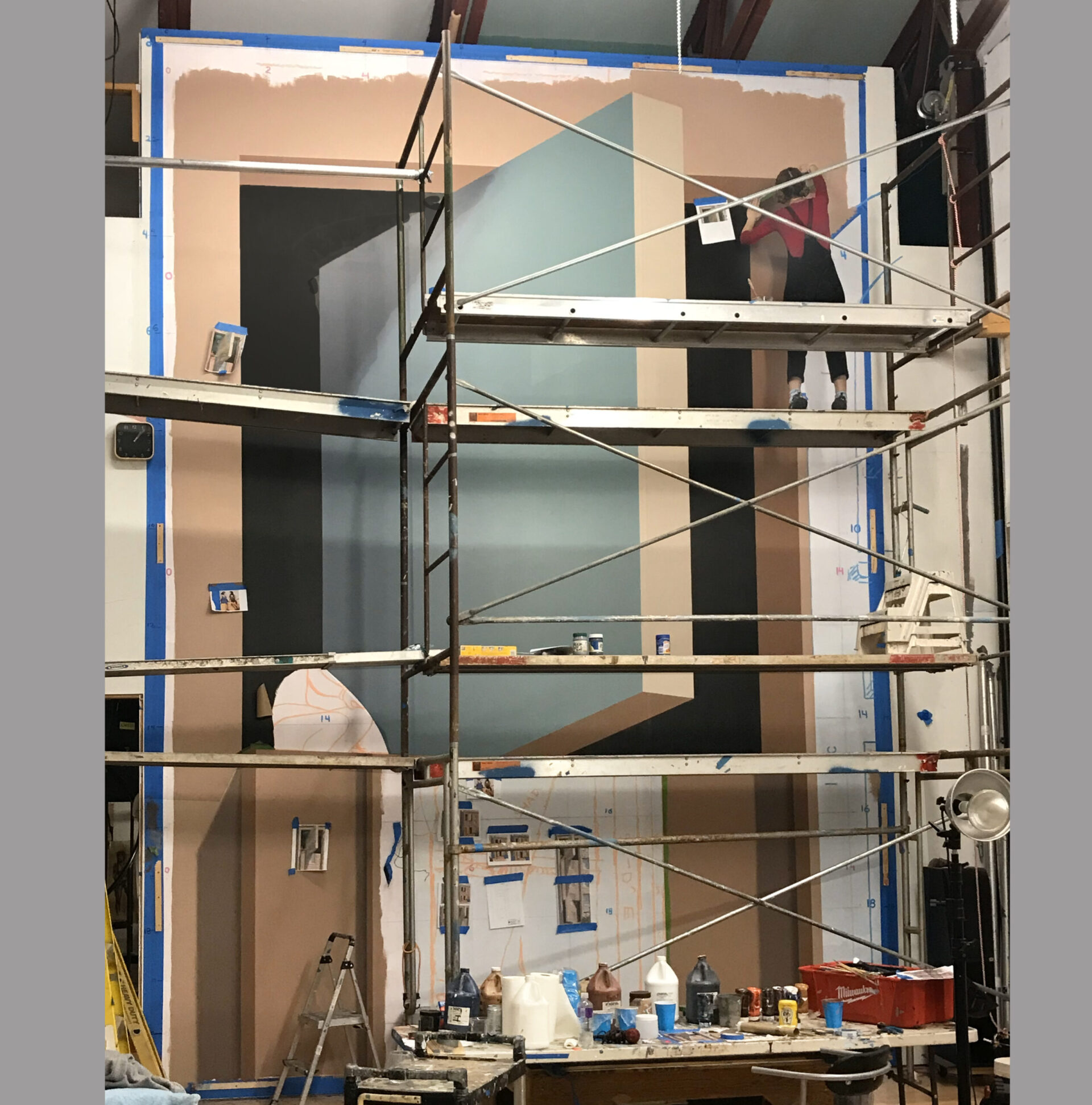 A Closer Look