Confluence
3D Mural, by John Pugh
Pump House Regional Arts Center, La Crosse, WI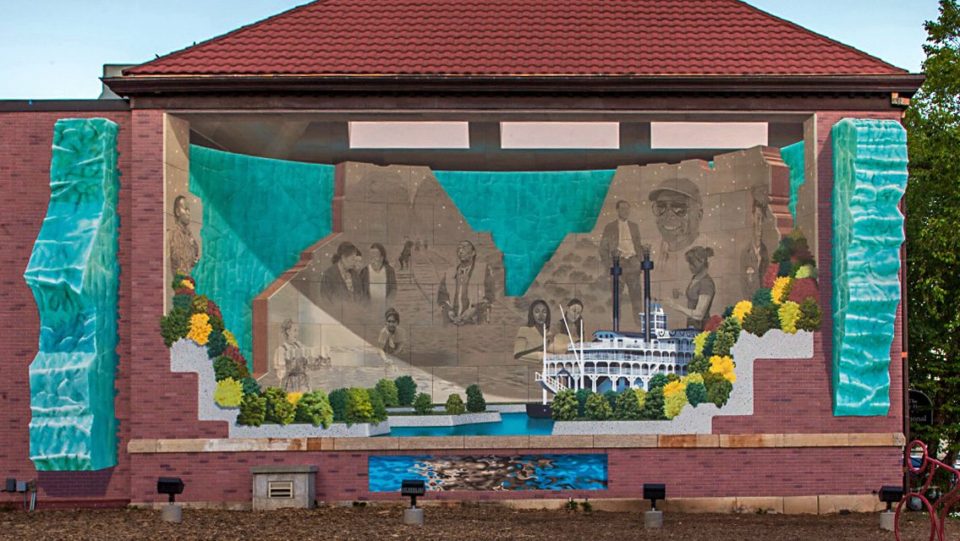 About the mural
Located at the confluence of the Mississippi and 2 other rivers, La Crosse, Wisconsin is also at the heart of the 'driftless region' – a uniquely preserved geological area in which the ice age glaciers missed. Through 3 ice ages the earliest people came to this valley to survive, river life and the unique valley formations is what draws so many today, all because the glaciers never came.
Commissioned by // National Endowment for the Arts & Arts Commission
Site // Pump House Regional Arts Center, La Crosse, WI
Address // 119 King St, La Crosse, WI 54601
Year // 2014
Press // News 8 La Crosse – La Crosse mural to be unveiled Friday
The task of a man is to prevent a woman from hearing such a question, and a very effective tool here is the opener (from the English "open" – "open") – a way to start a conversation without awkward pauses. That was the recommendation I was given by Jose Luis Castillo (actually, his name is different, it's just Check a beautiful pseudonym), a master of seduction, a rake and a heartthrob, to whom I turned for advice.
Other views